Who We Are
Our importance and uniqueness stems from the fact that there are hardly any skilful players in the MSME (Micro, Small and Medium enterprises) segment capable of delivering both tailor-made and cost-effective e-Business/ERP solutions, whether the solutions be piecemeal/incremental or end-to-end.
With a very professional approach, superior work ethics and competitive rates, we make an unbeatable group and take immense pride in ensuring that our customers get the best service they can hope for.
The Tip of the Spear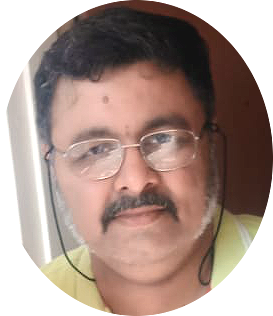 Spearheading this pioneering enterprise—to bring affordable tailor-made e-Business solutions to the MSME doorstep—is an IIT (B-Tech) alumnus, with a Masters in e-Business (USQ, Australia), having 26 years of rich industrial exposure. An open-source evangelist and a coding warrior, he has tremendous experience in the software field ever since the days the Internet became available in our country.
Initially into web designing and development, he expanded his repertoire to embrace custom application development for businesses, using low cost open-source web technologies. Sample a LIMS (laboratory information management system) for a diagnostics reference lab, based on a distributed model, with a central hub and satellite spokes. Sample a full-fledged HIS (hospital information system) for a large hospital with a billing system complex enough to task even the SAP's pricing engine.
With in-depth expertise in business analysis, system analysis & design, database modelling and programming, he has the ability to 'codify' the business processes of any industry sector, be it manufacturing, merchandising or education, and deliver them to you as your very own custom and tailor-made e-Business/ERP solution.